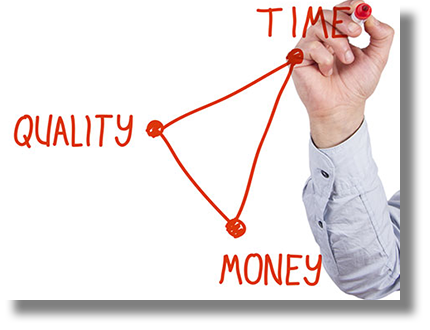 Geotechnical Site Investigation Scoping
Any project, new or existing, requires sound geotechnical data for design. We have accumulated significant amount of geotechnical data and knowledge over the years, especially in the Northeast, that maybe a building stone for your project to determine additional geotechnical investigation requirements. We can determine the scope of site investigation program, including sampling and laboratory testing requirements for soils and rocks, required for your project and help you coordinate these with your drilling contractor in the field.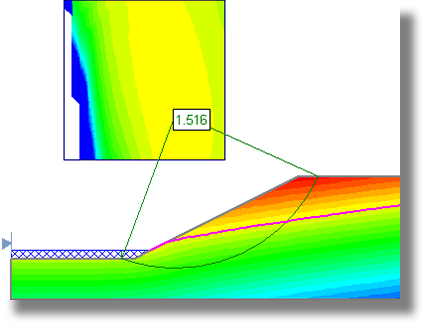 Slope Stability Analysis
Often overlooked in the geotechnical design are slope stability analyses, which may lead to very significant problems later on. Revetments, breakwaters, shore protection, dredging, excavation cuts, retaining walls, and bulkheads are some of the specific projects that require slope stability assessments for cut or retained soils. We have the experience and the tools needed to do these analyses for you to avoid future headaches and costly re-designs.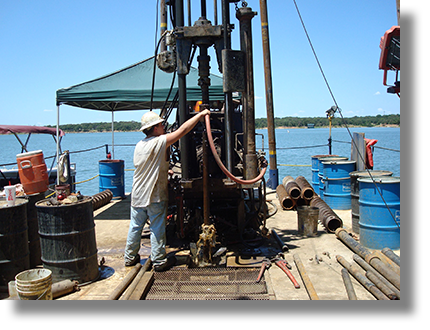 Drilling Contractor Field Supervision
Quality of geotechnical drilling work is highly variable due to field crew experience and drilling equipment capabilities. We can assign a site engineer to supervise drilling contractor for your project to ensure a minimum level of required quality is achieved. Our engineer will make decision at the spot during borehole drilling, such as where to drill and what samples to collect, as well collecting samples for testing, field identification of soil and rock samples, and preparing a borehole log.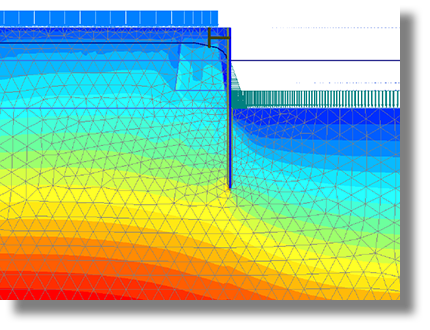 Finite Element Analysis
When higher precision analyses are needed for your projects, for example sensitivity analysis for different soil types, varying wall stiffness, and seismic analysis, we can run finite element analyses to analyze and design geotechnical engineering elements. We have extensive experience with the general purpose finite element analysis suite ABAQUS and geotechnical finite element analysis suite PLAXIS.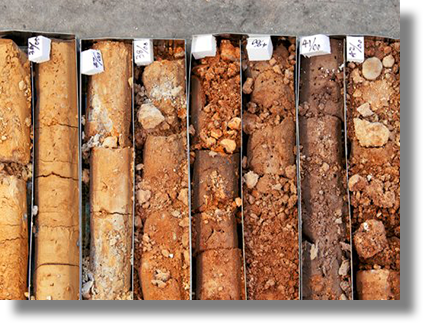 Soil and Rock Parameters for Design
Proper interpretation of soil and rock samples laboratory test results and field data is probably one of the most important part of any geotechnical work in a project. Safety and cost of projects hinge on these parameters. We have worked with clients, drillers, and lab technicians in the region for many years and can help you with these tasks so that your funds are expended wisely and design parameters determined intelligently. If you are concerned that your designer is overly conservative with the soils data or missing something, we can perform an independent review of your designers work as well.