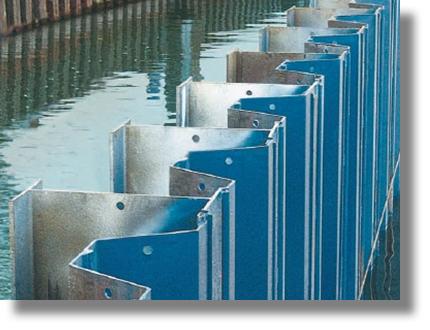 Seawall and Bulkhead Design
Seawalls and bulkheads are constructed to create vertical surfaces in the water either for marine operations so that the vessels can be serviced or for coastal protection purposes. We have designed concrete precast block gravity walls, reinforced concrete walls, and steel sheet pile walls for these purposes and can help you with your projects involving these kinds of structures.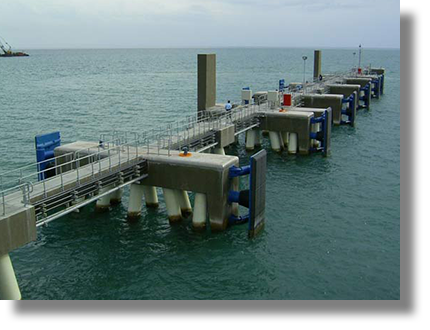 Mooring and Breasting Dolphins Design
Once a suitable mooring and fendering system is determined for a specific project, their support structures should be designed to safely carry the loads. We have designed continuous mooring and fendering support structures, such as bulkheads and decks, as well as stand alone, pile-supported dolphins and monopile structures.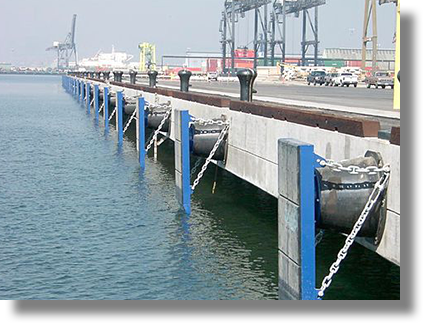 Fender System Design
Fender systems are essential parts of safe operation of any marine facility handling vessels of any kind. We have working knowledge of The World Association for Waterborne Transport Infrastructure (PIANC) fendering guidelines as well as other international standards and marine terminal operators. We can determine the energy absorption demand for any vessel you are considering, select a suitable fender system in terms of energy demand and geometric requirements (spacing, elevation, hull pressure, etc.), design the fender support structures, and help coordinate purchasing of the system by preparing technical and purchase order specifications.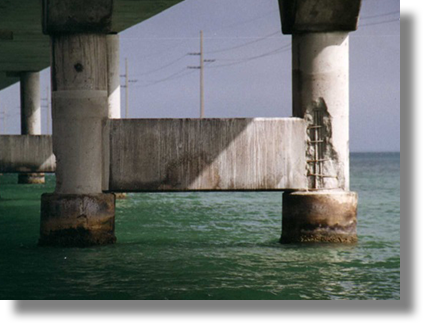 Condition Assessment and Load Rating Determination
Existing marine facilities deteriorate over time or their intended use may change, which may result in increased loads or stresses on the structures. Safe operation of any marine facility requires periodic inspection, both topsides and underwater inspection. We can perform topside inspection with our staff and contract specialty dive firms to perform underwater and underdeck inspections for you. If the facility is in need of repairs either due to deterioration or increased loads due to change in usage, we can design repair methods and supervise implementation of them in the field.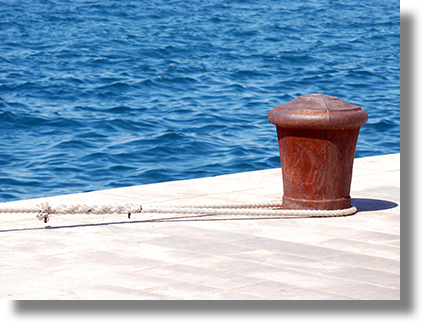 Mooring System Design
Vessel mooring systems are important components for a terminal or pier for safe marine operations involving any kind of marine vessel. We have extensive experience with the design of new mooring systems (bollards, cleats, quick release hooks) and inspection and evaluation of existing systems using PIANC and OCIMF guidelines, as well as other international standards such as British Standards. We can also perform static mooring analysis to determine mooring loads and evaluate the overall layout of mooring points in terms of capacity and layout.